Next-Gen Analytics Dashboard for COROB: Empowering Businesses with Data-driven Insights and Enhanced Sales
As a leading provider, COROB leverages Point-of-Sale (PoS) data uploaded to the Corob Cloud to develop cutting-edge Analytics Dashboards. Our comprehensive solution includes an Admin Dashboard for tracking, alerting, and managing customer data usage, as well as Customer Specific Dashboards that provide valuable sales summaries, usage patterns, and actionable insights. Unlock the full potential of your business with our advanced analytics capabilities to enhance sales and drive success. Visit our website to learn more and optimize your data-driven decision-making process.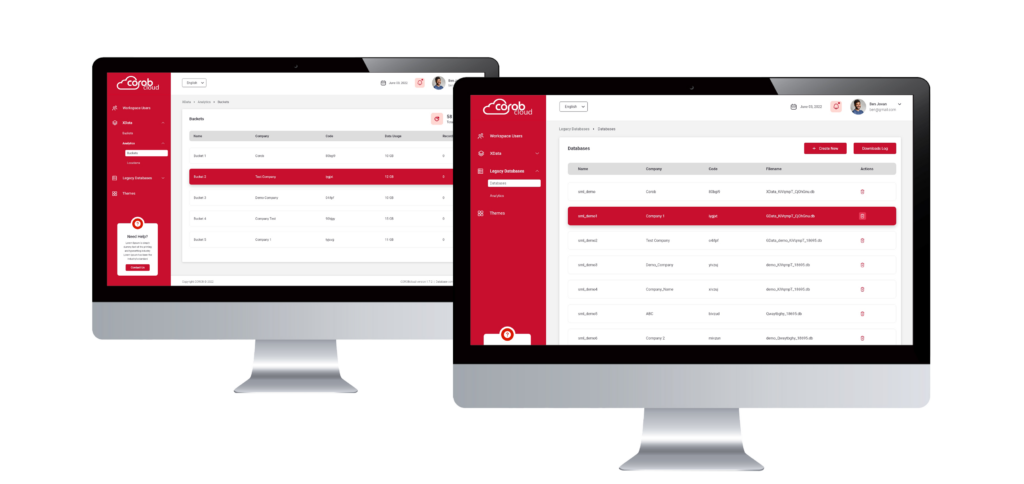 Transform Data with Cloud : Admin Dashboard, Customer Analytics, and Streamlined Data Management
Our objective is to empower your business with a robust admin dashboard that enables seamless tracking and management of customer data usage on Corob cloud. Additionally, we provide a customer-specific analytics dashboard that generates valuable insights based on Point-of-Sale (PoS) data. With our integrated cloud platform, you can efficiently manage colorant version files and price files, ensuring data accuracy and accessibility. Experience enhanced cloud hosting capabilities that prioritize data security and deliver exceptional performance. Explore the power of Corob Cloud to optimize your data management processes and drive business growth. Contact us for a personalized solution tailored to your needs.
Unlock Powerful Insights with Corob's Next-Generation Analytics Dashboard
Experience a new generation of analytics with Corob's enhanced dashboard, offering an improved look-and-feel, advanced data security, and unparalleled performance. Gain valuable usage-based insights tailored to each customer (manufacturer), including sales trends, product consumption patterns, colorant trends, location-based analytics, seasonal trends, and more. Our cutting-edge dashboard provides significant value-add for customers utilizing Corob's POS machines and mixers. With admin user capabilities, track and monitor data usage for every user, enabling precise usage-based pricing that aligns with customer needs. Harness the power of data-driven decision-making and unlock your business's full potential with Corob's advanced analytics dashboard. Contact us to get started on your journey to data-driven success.
Next-Gen Analytics Dashboard
Enhanced look-and-feel, data security, and performance.
Customer-Specific Insights
Sales trends, product consumption patterns, colorant trends, location-wise analytics, and seasonal trends.
Admin Dashboard
Monitor customer data usage and enable precise billing.