Livelaw has been brought up with the motive of increasing the basic knowledge about the legal laws in our country. It provides with all the latest, accurate and honest news on all the legal developments in India and beyond. It helps in redefining the standard of legal news and endeavours to bring out more transparency in the legal systems in our countries.
Live law is India's number 1 legal news portal which is unbiased and based on the solid ethical core, with over 4 million visitors every month and operated by a number of reliable team members.
Transforming the journal system of our country
This mission began in 2013 with the aim of providing prompt, accurate and objective information about the legal developments to the public. Basic legal knowledge is not only important for those who pursue law as a profession but also for every citizen in our country. This will help people to understand and solve several problems from consumer protection to fundamental rights. This lets people know about the laws and regulations, rights and their responsibilities or duties toward society.
There are many laws that are to be known by all the people in our country. Our constitution has provided a number of laws in order to protect the rights of people. But unfortunately, many of them are not aware of their basic rights and hence face many challenges and difficulties in the day to day life. So what we really need is a portal where you get to know about the new laws, rules and regulations. That's what the live law does.
Work: Moving towards an online venture
For media companies, technology has turned out to be the driving force of the industry-wide changes. The Internet became one of the most significant game-changers of all. Change is an ever-present reality and thus the traditional way of presenting the news is long gone. Digital technology has caused a transition in journalism where now journalists have to make sure that they have attractive content, moving images, and best interviews. Digital journalism has created a lot of competition and forced each journal to be more perfect than the other. Thus the public receives more legitimate news in one way or another.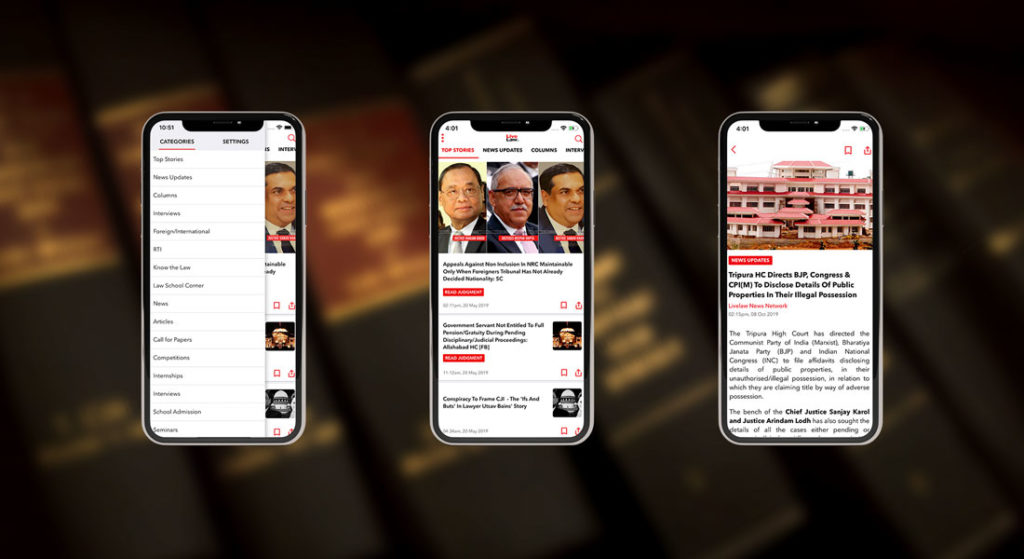 Simelabs have helped live law attain their digital enterprise by developing a startling website and mobile application which have enhanced the user experience. This has played a very significant role in setting live law as the best legal portals in India. Now people could reach out to all new legal laws on their fingertips. It amplifies users' experience by providing them with a complete and expansive view into all kinds of legal news which include national, international and much more.
Apps and Website have brought a surprising turn
Visible to customers all the time:
According to statistics people spend more than 3 hours on mobile or laptops. Thus the application and website had made people notice live law and thus increase its fame and build its brand and recognition.
Direct marketing:
Websites and apps have served many functions: they provide minute and honest news regarding legal developments, allows to select the category of news and stay updated, enables to swipe left or right to browse through the data with ease, provide settings which facilitate them to customize the app, provides share option to instantly spread the news and awareness in your network.
Customer Engagement and Customer Loyalty:
Customers need a way to reach out to live law team. Apps and websites have provided a messaging feature which really makes a difference in the way communication is done with customers. Moreover, these features have helped in making a true and sincere bond with the people and thus makes a way of staying close with the customers.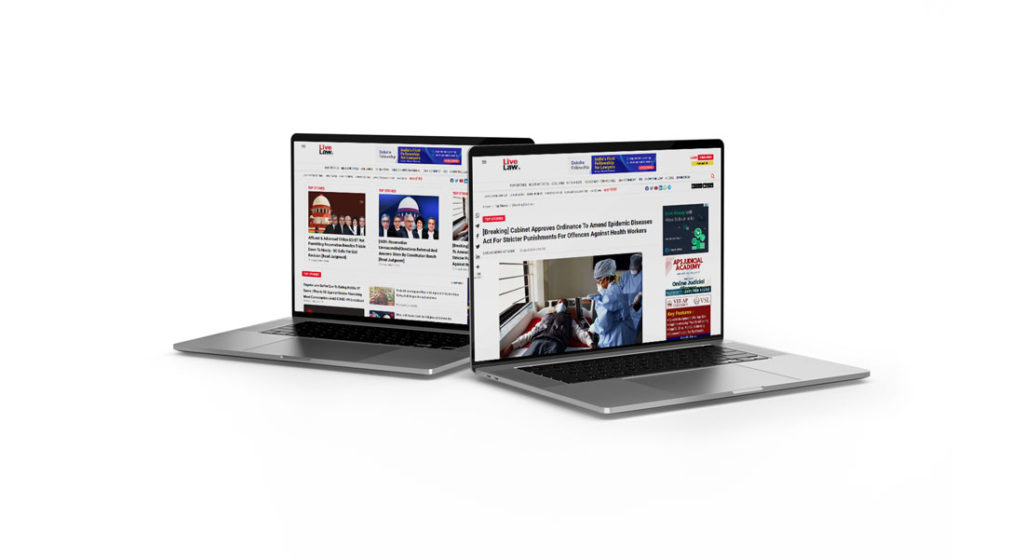 Outcomes
Over these years, Live Law and Simelabs have partnered to re-imagine and thus build a legal portal which aims at providing the best reliable information about the law to the public and news that could be more useful for lawyers and legal practices. Together they have reinvented the user experience by building an approachable and exclusive app and website, which have led to the project's success.
GRAB YOUR LATEST
Legal News and Headings