Implemented for Monitoring & Maintenance of Machines
in AR / VR Environment.
Digital Twin is the virtual 3D model of a real-world component in the manufacturing process. As an enhanced computer model, this digital representation uses inputs from a real-world components. The digital twin mirrors the real component's status, functionality, and/or interaction with other devices. With a complete collection of all data in one place, a digital twin evolves with the flow of real-time input from sensors and more. It uses real-time data, simulations, algorithms, and machine learning to help make real-world decisions. Major advantages of digital twins are cheaper than actual prototypes and allow teams to run thousands of tests using software.
The Digital Twin operates with the support of the Industrial Internet of Things (IIoT) where it gathers real-time data with sensors and utilises intelligent components to gain insights.
A digital twin is a virtual representation of a physical object, process, service or entire infrastructure. Digital twins are a vital tool to help companies not just empower real-time monitoring and processing of data., but understand how they will perform or react in the future. Complex virtual models can be built, dissected, and studied. Teams can collect data and iterate designs to find the ideal solution that is safe and effective. After analysing the data, enterprises can streamline operations and reduce maintenance costs.
Real-Time Reflection
Interaction & Convergence
Self-Evolution
Replication of the Machineries as well as its Real-Time Data onto a 3D model.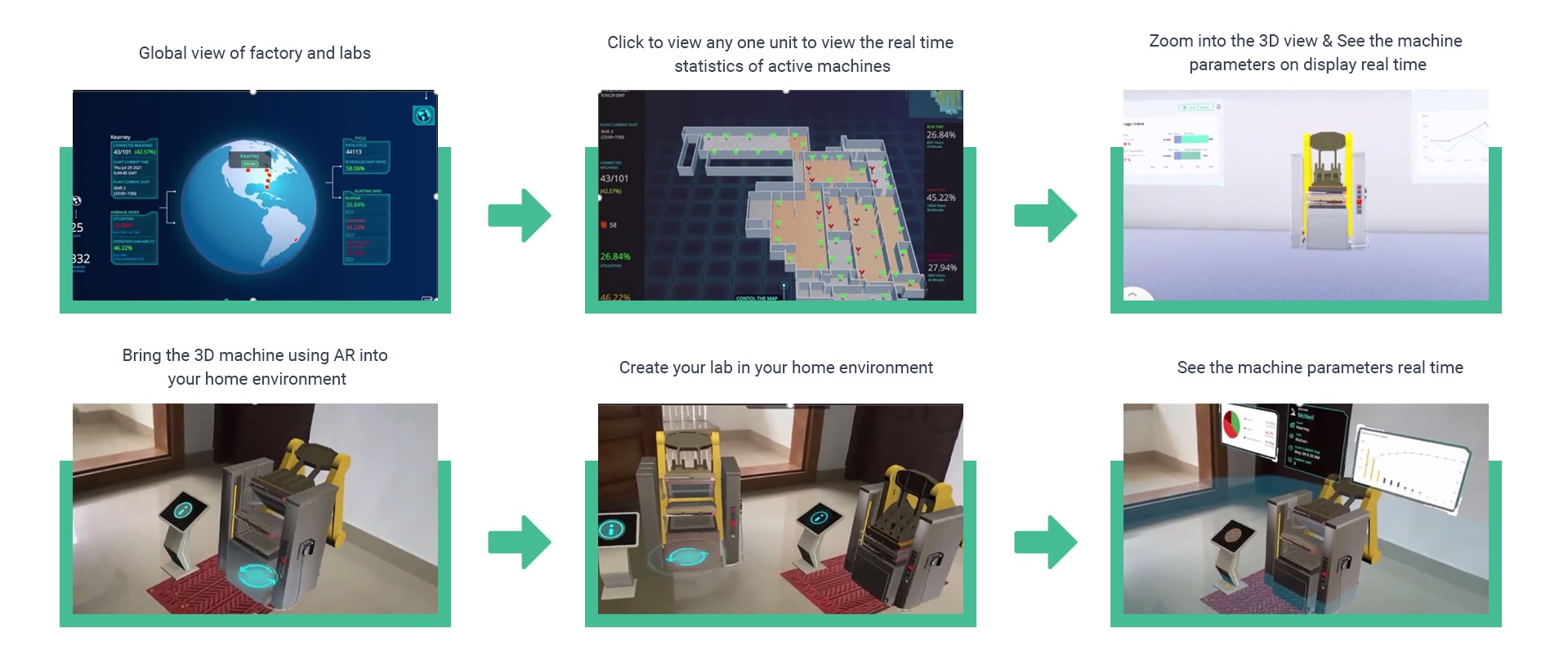 Functional Scope
Factory model (with selected individual machines) in AR/VR.
IoT Sensors on industry machines & IOT platform for extract/aggregate and present information.
Visualisation module for Monitoring / Operation / Maintenance / Troubleshooting / Predictive alerts.