Introduction
Over the years with advent of digital media and technology, teaching methods and teacher-student interactions have evolved globally.Today, education sector is not just bound to classrooms but is connected to internet and hence becomes highly accessible and serving industry.Sinergia Media Labs along with Xzeds has brought a new venture in education where we can attend exams from anywhere and that too without cheating.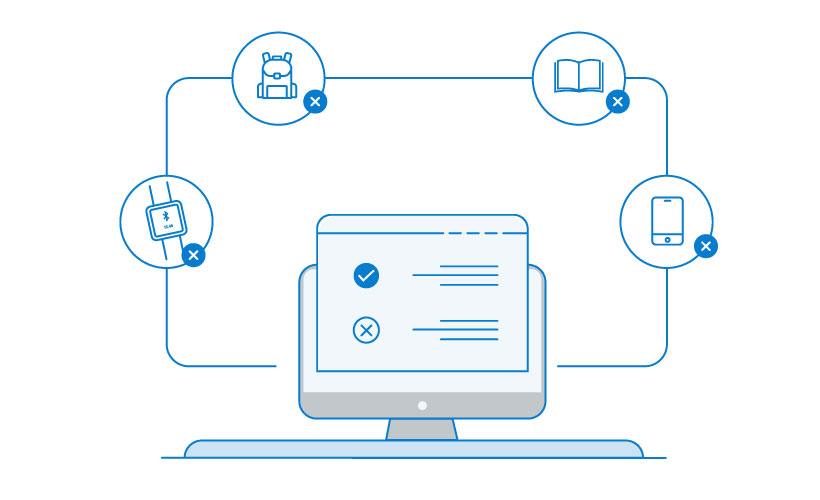 The Story
Education sector has evolved through decades and as it becomes more competitive, digital transformation is becoming a necessary means of survival.This forces the education sector to adopt and adapt to new digital technologies.This sector is the last industry which holds on to the antiquated practises and methods but now, they realise the need of technology in education.Schools and teachers are now making drastic changes in the classrooms, in the way instructions are given and the way they interact with students.Gone are those days where education is bounded to classroom, information is limited to textbooks, and teachers using blackboards to students writing copy notes.Now we have reached a state where classes are becoming digital, where teachers provide you with animation videos, where information is never limited to a book but to a number of digital textbooks available through internet, where you can enroll to any courses at any time anywhere.
Even in this transforming phase of education where everything is becoming digital, the way of attending exams always remains the same.We need to go either to specific examination centers or to prometric centers to attend the exams where every examination centre is provided with invigilators, who are appointed by the examination board to conduct the exam according to the rules and regulations of the board.It is always a problem when you don't find an examination center or prometric center nearby and this is the time to change the traditional way of attending exams.What we need is a system where you can attend online exams in the comfort of home or any space you like.
Xzeds helps you to achieve this by providing an online proctoring system.Every single person will have either a smartphone, tab or laptop and with the help of these devices, students can attend exams from places of their convenience.With the help of the application developed, education board can now ensure that the students are not cheating.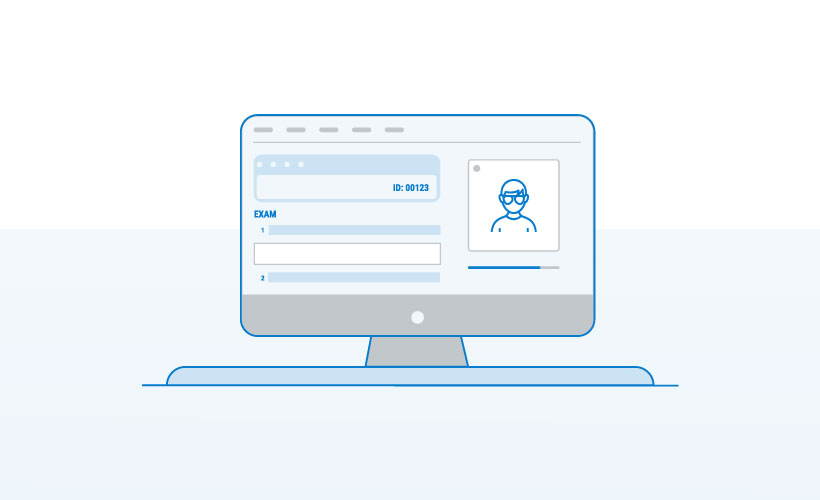 How does it work?
Examination centres and prometric centres have either invigilators or cctv cameras at every corner of the room to ensure that students are not cheating.But its really a challenge, in this case, where students are attending exams in laptops, smartphones, tabs which have only a single camera.How do we ensure the person is not cheating?How do we ensure the right person is attending the exam?Inorder to face this challenge, Xzeds have brought up 3 levels of analysis.
Firstly, the application verifies the user id and password which was given to the person before the exam.
Secondly, the person has to display the identity card which he have been provided during registration.
Finally, the application takes the live photo of the person while registering and verifies the same person is attending exam by taking live photo at that time and this verification continues throughout the examination where photos are taken at random intervals.
This also checks adequate lighting is there in the room for the recognition to give proper response.Since this is an Artificial Intelligence module, it tolerates upto some level of changes where you can change the hair style or put on specs.
Now comes the main part where it does online proctoring without the help of an invigilator.How is it really possible?The application captures the live photos of the person every few seconds and checks for details from these frames.It captures every expression on your face, head movements, eye movements, hand movements and even your gestures.It also monitors the presence of other devices on the screen like smartphones, headphones, books, sunglasses.It randomly checks whether there are more than one person on the frame or there is no single person on the frame, and also detects whether there is presence of other voices in the frame.It observes every frame delicately and in the moments of aberration as specified above, the frame is flagged and send to the examination board so that they can look into the matter, hence making the task of examination board much easier.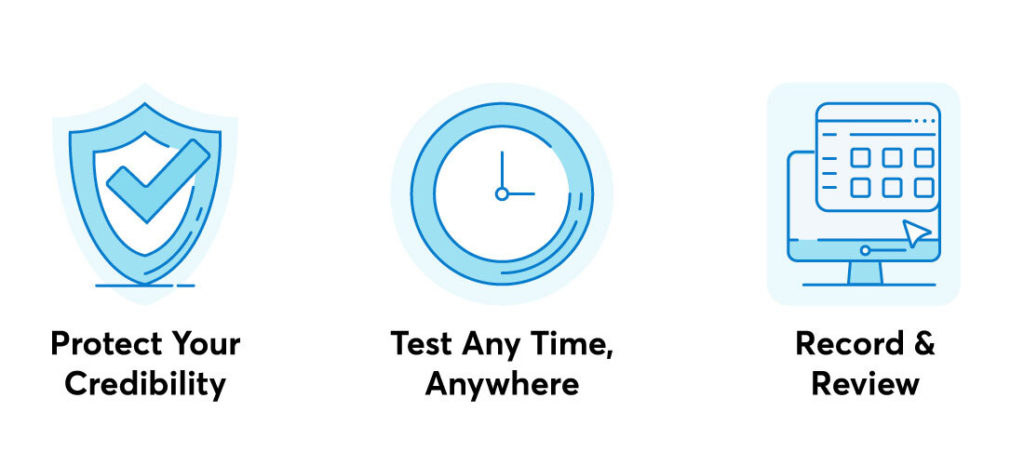 Outcomes
Xzeds and Sinergia media labs have efficiently built an application that could probably change the education sector in a drastical way.It could thus turn the antiquated exam traditions to a highly digitized one which makes the task of both invigilators and people easier. It is already in its budding state and hence will prove its efficiency once it blooms.